Well this link up came at the perfect time. First off: Summer is my second favorite season. Second: We were hit by yet another blizzard, so I'm ready to be able to walk around barefoot and NOT have to wear a coat/hat/mittens/scarf.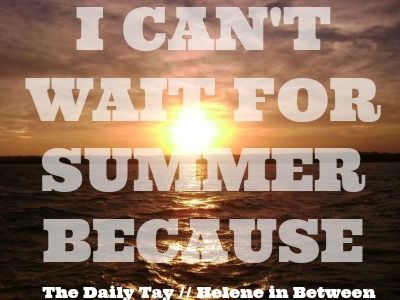 I CAN'T WAIT FOR SUMMER BECAUSE...
College Graduation (wait what?! I am not that old!)
CAMP (because everything else falls under this category)
nights off because bar:
Just a night off with the best staff ever!
Counselors are a special breed


2. tanlines
excuse my disgusting camp feet, but check out those tanlines!
3. the best friends you will ever have
camp friends are the best friends
4. the campers. Even though they drive you crazy, there is a reason you keep going back.
5. After two polar vortexes and almost 16 feet of snowfall, I don't think there is a need for anymore reasons.
What are you most looking forward to with summer? And don't forget to link it up HERE!